6291-93 BURNS STREET
Duplex | 13 | 7 | 6 | 5310.00 sqft
$2,850,000
Upper Deer Lake,Burnaby,BC, V5H 1X3
About ¥ {{ number_format(listing.list_price * exchange_rate, 0, '') }} RMB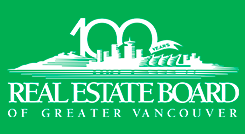 Properties with this icon are courtesy of REBGV.
并排复式(6291 - 6293 伯恩斯),主层有两套 3 居室单元,一套 4 居室和一套 3 居室加上地下室的书房 in-law 套房,面积为 83' x 124'(10,292 平方英尺)上鹿湖地区的南北向地段。北岸山脉的美景,距公共交通 450 米,距铁道镇约 3 公里。地下室在 3 年前进行了重组,以符合城市的要求。炉子是全新的,热水箱不到 6 年。所有单位都以非常好的租金收入出租。不要错过这个绝佳的投资机会!由于租户刚出生的婴儿,6291 主楼层单元不可用于 3D 视图和显示。
A side by side duplex (6291 - 6293 Burns) with two sets of 3 bedroom units on the main floor, one 4 bedroom and one 3 bedroom plus den in-law suites in the basement on a 83' x 124' (10,292 sqf) north-south facing lot in Upper Deer Lake area. Great view on north shore mountains, 450m to public transportation, ~3Km to Metrotown. The basement was restructured 3 years ago to comply with city's requirement. The furnaces are brand new, the hot water tanks are less than 6 years old. All the units are tenanted with very good rental income. Don't miss this great investment opportunity! 6291 main floor unit is not available for 3D view and showing due to tenant's new born baby.
公共交通 ({{ nearByFacilities.transits? nearByFacilities.transits.length:0 }})
---
购物中心 ({{ nearByFacilities.supermarkets? nearByFacilities.supermarkets.length:0 }})
---
医疗设施 ({{ nearByFacilities.hospitals? nearByFacilities.hospitals.length:0 }})
---
其他 ({{ nearByFacilities.pois? nearByFacilities.pois.length:0 }})
---
| School Name | 类型 | Grades | Catchment | 距离 |
| --- | --- | --- | --- | --- |
| | {{ item.school_type }} | {{ item.school_grades }} | {{ item.is_catchment? 'In Catchment': '' }} | {{ item.distance }} |